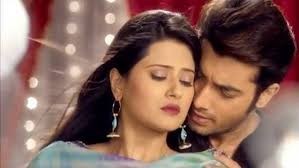 Kasam Tere Pyaar Ki: Daadi mausi makes Rishi(Sharad Malhotra)-Tanuja(Kratika Sengar) dance in reception party
In the upcoming episode, the show to witness high voltage drama as Tanuja gets ready for her reception party.
Tanuja looks really beautiful and when she comes down then Rishi gets mesmerized seeing Tanuja as she is looking beautiful.
Tanuja comes down and takes blessings from their elders with Rishi.
Rishi gets mesmerized seeing Tanuja
The reception party begins and everyone enjoys the party.
Later Daadi mausi wants Rishi and Tanuja to dance in the party so she makes them dance.
Rishi and Tanuja agrees to dance with each other, they sees each other in a very romantic way.
Stay tuned for the upcoming twist.