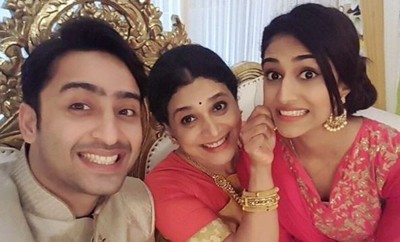 Kuch Rang Pyaar Ke Aise Bhi: Ishwari-Sonakshi together make the preparation for Dev's birthday
In the upcoming episode, Dev's birthday is about to come so everyone wants to give surprise for Dev.
Everyone wants to make special preparations for his birthday hiding from him.
Just then Sona comes and gives an idea that they should make food of Dev's choice.
Ishwari likes Sona's idea for Dev's birthday
Ishwari likes Sona's idea and supports her , Radha gets angry seeing this.
Radha does not wants them to get together, she wants them to see her fighting.
Ishwari and Sona will now together make the preparations for Dev's birthday.
Maybe Dev's birthday will bring them close to each other.
Stay tuned for the upcoming twist.