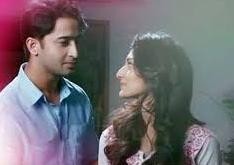 Kuch Rang Pyaar Ke Aise Bhi: Dev(Shaheer Sheikh)-Sonakshi (Erica Fernandes) spends cute romantic moments
In the upcoming episode, the show to witness high voltage drama as Dev has finally convinced Sonakshi for coming home.
Dev brings Sona home and then they both spend some romantic time together.
Sona looks very happy as Dev is managing everything very nicely.
Riya will get married soon
Today Sona becomes typical wife and says that she will change the color of the room and the setting of the room.
So they agrees to it and does not argues with her, she gets more happy.
Sona says that she will change his name from Dev dixt to Sonakshi Bose and Dev agrees with this also.
Soon Riya will be getting married and Dev will be very happy.
Stay tuned for the upcoming twist.