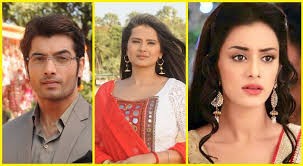 Kasam Tere Pyaar Ki: Raj happy as Malika gets exposed before Rishi(Sharad Malhotra)
In the upcoming episode, the show to witness high voltage drama as Rishi gets confused as he does not understands whether he should believe Raj or Malika.
Then finally Malika gets exposed before Rishi and he decides to throw Malika out from house as she has bitrayed him.
Malika gets shocked and thinks that she will have to do something if she wants to fulfill her motive.
Rano will try to unite Malika-Rishi
So she starts her emotional drama before Rano because she knows that Rano hates Tanuja.
Rano will now help Malika in getting her close with Rishi.
It will be interesting to see that what will Rishi do now.
Stay tuned for the upcoming twist.