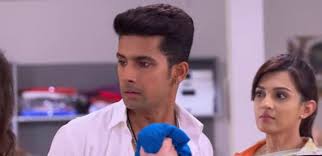 Jamai Raja: Satya (Ravi Dubey) and Mahi's (Shiny Doshi) master plan exposing Payal's truth
The upcoming episode of Jamai Raja will show high voltage drama where Payal's truth gets revealed before Mahi.
Mahi is shocked knowing her mother's evil truth, Satya consoles Mahi and asks her to fight back against this.
Satya and Mahi had planned this with Ilena to expose Payal's evil truth before Mahi and gets successful.
Satya suggest Mahi to fight back against Payal's evilness and show her that she is not weak.
Satya and Mahi's evil fight against Payal
Satya and Mahi thus joins hand to teach lesson to evil Payal and to take all past revenge.
Payal is still planning to do something evil against Satya and is planning a big trap against Satya and Mahi.
Stay tuned for more exciting updates of the upcoming episodes.