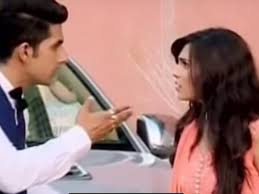 Jamai Raja: Satya (Ravi Dubey) and Mahi (Shiny Doshi) finds Payal's hidden secret
The upcoming episode of Jamai Raja is up for high voltage revealition drama where Payal's hidden truth will get revealed.
Payal is hiding someone under the ground and has done past relationship with that person.
Satya and Mahi doubt's over Payal and tries to find that hidden truth to expose Payal.
Satya, Mahi and Elena are together in this mission against Payal to expose her evil truth.
Satya and Mahi finds Payal's hiding place under the ground where she has captivated someone.
Satya and Mahi finds Payal's truth
Satya, Mahi and Elena reaches there to find truth and the person Payal is hiding from them.
Let's see will Satya and Mahi be able to find truth about that captivated person.
Stay tuned for more exciting updates of the upcoming episodes.