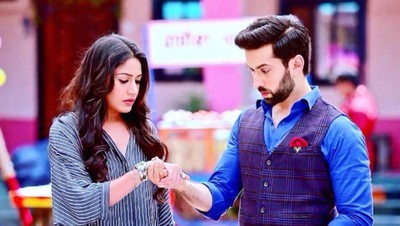 Ishqbaaz: Anika finally gets successful in solving the mystery of T & D as she finds Daksh to be Tia's lover
In the upcoming episode, the show to witness high voltage drama as Daksh has entered Oberoi mansion.
Everyone is happy to meet him but Shivaye gets jealous seeing him with Anika.
Shivaye's jealousy is inreasing day by day and then Tia asks him to think about Daksh and Anika's marriage alliance.
Shivaye's jealousy increases day by day seeeing Daksh and Anika together
Shivaye gets shocked as well as worried as he cannot see Anika with anyone else.
On the other hand Anika has finally got successful to solve the mystery of T&D locket that she found in Tia's purse.
Anika finds out that D stands for Daksh and he is Tia's lover.
It will be interesting to see that how will she expose them.
Stay tuned for the upcoming twist.