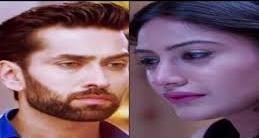 Ishqbaaz: Daksh(Karan Khanna)-Tia attacks Anika(Surbhi Chandna) as she tried to expose them
In the upcoming episode, Tia teases Anika as she fails to expose her.
Tia suggests Anika to get married to Daksh as he is a nice and rich guy.
Later Daksh attacks on Anika again and she try to call Shivaye for help.
But Tia picks the phone and rejects it as she does not wants Shivaye to know about it.
Shivaye try to catch Anika's stalker
Shivaye feels that maybe Anika is in some trouble.
Shivaye goes searching for Anika and finally sees stalker attacking her.
Shivaye rushes to save Anika and try to catch the stalker but he manages to escape.
It will be interesting to see whether Shivaye will be able to catch the stalker or not.
Stay tuned for the upcoming twist.