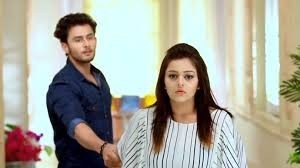 Ishqbaaz: Shivaye gets shocked post knowing about Rudra-Soumya's marriage alliance
In the upcoming episode, Rudra gets shocked to know that Soumya's mother want to fix her marriage with Reyaan.
Rudra does not wants Soumya to get married with anyone else.
Rudra keeps thinking that what should he do now and finally he tells Shivaye everything.
Shivaye gets shocked after knowing all this and scolds Rudra for getting married like this.
Rudra loves Soumya alot
Rudra asks Shivaye to help him and stops Soumya's marriage.
Shivaye will now help Rudra in stopping Soumya's marriage with Reyaan.
Rudra has started loving Soumya and he cannot see her with anyone else.
Rudra has accepted the marriage with Soumya in his heart.
Stay tuned for the upcoming twist.