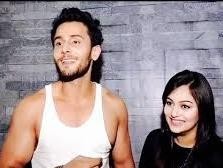 Ishqbaaz: Reyaan shocked as Rudra takes ring from him and makes Soumya wear the ring
In the upcoming episode, the show to witness high voltage drama as everyone makes arrangement for Shivaye's sangeet ceremony.
Shivaye and Tia gets ready for their sangeet ceremony and they look gorgeous.
Shivaye is not happy as he is getting irked seeing Daksh and Tia's closeness.
Shivaye, Om and Rudra dances in Shivaye-Tia's sangeet ceremony
Rudra and Om cheer up their mood by making Shivaye dance on his sangeet ceremony.
On the other hand Reyaan comes with ring to propose Soumya but he is not able to make Soumya wear the ring.
Rudra takes the ring from him and makes Soumya wear it, Reyan and Soumya gets shocked.
Stay tuned for the upcoming twist.