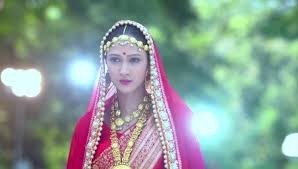 Ishqbaaz: Soumya-Om saves Rudra (Leenesh Mattoo) from Romi's clutches
In the upcoming episode, Soumya gets worried for Rudra and call him but Romi picks up his phone.
Soumya asks Romi to leave Rudra but she refuses to do so.
Romi sends Rudra's video to Soumya and she gets shocked seeing the video.
Romi asks Soumya not to tell about this to anyone else it will not be good for Rudra.
Om and Somya reaches for Rudra's rescue
But she decides to take Om's help and tells im everything and shows him the video as well.
Om and Soumya join hands to save Rudra, they goes to Romi;s house for his rescue.
Om and Soumya saves Rudra and puts Romi behind bars for torturing him.
Stay tuned for the upcoming twist.