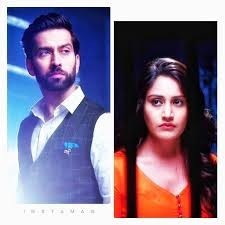 Ishqbaaz: Daksh (Karan Khanna) closeness with Anika makes Shivaye (Nakuul Mehta) jealous
In the upcoming episode, Daksh try to create misunderstandings between Shivaye and Anika.
Anika has got engaged with Daksh and Shivaye is really upset because of this.
Daksh calls Anika in her room and then he intentionally spills coffee on his shirt.
Anika was setting his bed jsut then Shivaye comes there and gets shocked.
Shivaye irked seeing Anika in Daksh's bedroom
Shivaye gets irked seeing Anika in Daksh's bedroom.
Later these misunderstandings will bring Anika and Shivaye close.
Anika and Shivaye will soon realize their feelings for each other.
It will be interesting to see that what will Shivaye do now.
Stay tuned for the upcoming twist.