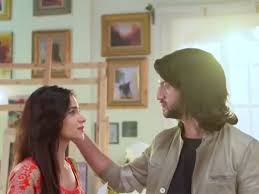 Ishqbaaz: ACP Ranveer Singh Randhava (Ayush Anand) against Omkara (Kunal Jaisingh) for his sister's accident
ming episode of Ishqbaaz will show high voltage drama where Omkara is in trouble because of accident case.
Ranveer is torturing Omkara and Priyanka to get truth out of them but Priyanka refuses to reveal anything.
Ranveer thus finally reveals that the girl killed was his sister and he will drag her culprits in any way.
Omkara is already under guilt that he had killed an innocent girl and made her child orphan.
Ranveer against Omkara
Ranveer gets determined to give punishment to Omkara for killing his sister like that and roaming happily.
Ranveer is ready to cross any limits to drag Omkara behind bars for what he had done and to get him punished.
Stay tuned for more exciting updates of the upcoming episodes.