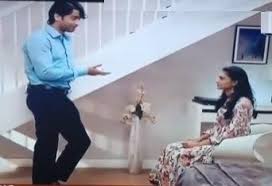 The upcoming episode of Kuch Rang Pyar Ke Aise Bhi will show that Ishwari gets marriage proposal proposal for Ria.
Ishwari is scared of getting Ria married after what all happened with Neha and what she is going through.
Neha herself consoles Ishwari that it was her mistake to choose Ranveer, while Ria will be happy as Ishwari will choose best for her.
Ishwari is yet not sure and talks to Dev about Ria's alliance and asks if it's right to take the talks further.
Dev happy for Ria's marriage alliance
Dev is also scared after Neha's incident, but Sonakshi supports Ishwari that it's not necessary same thing will happen with Ria.
Sonakshi turns family's support and prepares Ishwari to talk about Ria's alliance further.
Dev is restless as he wants best for her sisters and starts to create trouble for Sonakshi because of his insecurities.
Stay tuned for more exciting updates of the upcoming episodes