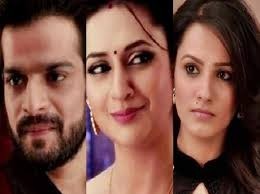 Yeh Hai Mohabbatein: Shagun spoils Ishita(Divyanka Tripathi)-Raman's happiness using Pihu
In the upcoming episode, the show to witness high voltage drama as all the members of the Bhalla family were trying to hide Raman-Ishita wedding from Shagun.
But somehow she gets to know about Raman and Ishita's wedding and she decides to spoil their happiness.
So she reaches there with Pihu and she gets angry to see Raman getting married to Ishita.
Everyone gets shocked seeing Pihu
Everyone gets shocked, Ruhi try to handle the situation but she fails and her efforts go in vain.
Pihu gets really angry and upset with Raman, Raman's mood gets spoiled and goes from there.
Shagun gets happy after ruining their happiness.
Stay tuned for the upcoming twist.