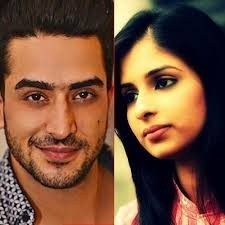 Yeh Hai Mohabbatein: Ashok gets Mihika-Mihir caught by police in hotel room
In the upcoming episode, the show to witness high voltage drama as Mihika and Mihir reaches hotel finding about Kunal.
But then Ashok sees them and makes an evil plan, he bribes waiter and mixes something in their drink.
They go to hotel room and fall asleep then he calls police to catch them so that they get insulted infront of everyone.
Romi doubts Mihika having affair with Mihir
Police wakes them and drags them to police station, they try to explain them that they belong from a good family and they have not done anything wrong.
But police does not believe them, later when Romi comes to know about this then he misunderstands Mihika.
Stay tuned for the upcoming twist.