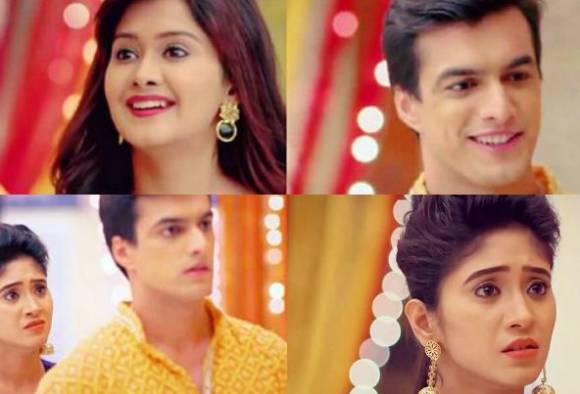 Star Plus's family saga Yeh Rishta Kya Kehlata Hai gave a heart break to all the Kaira fans when Naira said no to Karthik's proposal. Even after that, Naira is running away and is not accepting that she loves Karthik equally as he does.
As per the latest update, Naira will come to know that Gayu loves Karthik. She will share this with the entire family. She decides to sacrifice her love for her sister.On the other side Singhania family will decide to talk with Karthik about matrimonial alliance with Gayu.
They invite Kathik over a evening tea. Gayu will come all dressed up and will serve him snacks and tea. Karthik would be clueless about this alliance but Naira would be in her room crying badly. She is upset for loosing Karthik forever.
Will Karthik confess his love for Naira in front of whole family or he will get married to Gayu?
Stay tuned for all the updates.