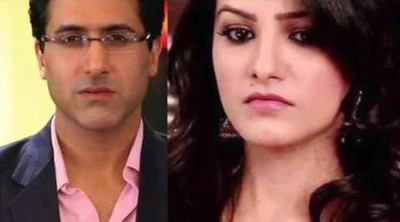 Yeh Hai Mohabbatein: Mani-Shagun(Anita Hassandani) decides to spoil Aditya's efforts of impressing Aliya's daadi
In the upcoming episode, the show to witness high voltage drama as Aditya will now stay at Mani's home for few days.
Aliya's daadi will take Aditya's test and she will see whether Aditya is the right boy for Aliya or not.
But Mani does not wants that Aliya's daadi get impressed by Aditya because he does not wants Aditya-Aliya to get married.
Aditya trying his best to impress Aliya's daadi
So he join hands with Shagun and he will try to spoil Aditya's each and every effort to impress Aliya's daadi.
Aditya on the other hand is trying his level best to impress Aliya's daadi.
It will be interesting to see that whether Mani and Shagun will get successful or not.
Stay tuned for the upcoming twist.