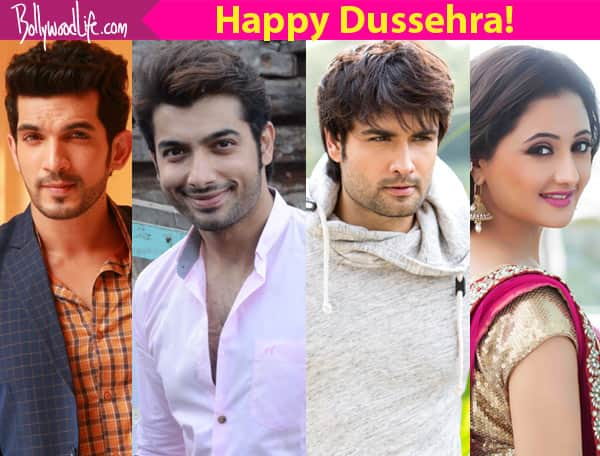 Today, it is Dussehra or Vijayadashami. It is the day when Lord Rama triumphed over Ravana and signified the victory of good. Celebrations are varied across India. On this occasion a number of TV stars revive their memories…
Ssharaad Malhotraa: Dussehra means festivities and celebrations, the weather is also pleasant. The best memory is when I played Ram in school and I got standing applause for my performance, I feel nostalgic when I think about it. Those were the days!
Dussehra is when people dress up in new clothes. I have been a theater actor so Ramleela has always intrigued me as an actor. Dusshera is not just a festival it reflects the philosophy of life.
Vivian Dsena: Ujjain is my hometown and while growing up I have seen Dussehra celebrations with crackers and Ramleela. I used to spend quality time with friends.
Ravi Dubey: I am from Delhi Dusshera is quite big, people dress up in new clothes and celebrate with dhoom-dhadaka. In colony we used to make ravan with paper and other old stuffs and burning it was delightful feeling of victory.
Rashami Desai: I love to see Ravan Dahan. I love I have great childhood memories of going for Ram leela and Ravan Dahan. I feel good in the festive fervour. Dussehra gives a very feel good feeling. I like to see people dressed everywhere and family gatherings are a delight too.
Vahbiz Dorabjee: Dussehra symbolizes the conquest of good over evil. It's so good to have family together on this auspicious day. Any Dussehra celebration is incomplete without a visit to a Mela. You not only find desi versions of fun rides like the Ferris Wheel and the Merry-Go-Round but loads of street food and mithai in every nook and corner of the ground.
Arjun Bijlani: Dussehra for everyone is victory of good over evil. I remember my childhood days playing with 'dhanush baan' and 'gada' toys and Ravan masks. Kids wear these and consider themselves no less than the Ramayan characters, Ram, Ravan and Hanuman.