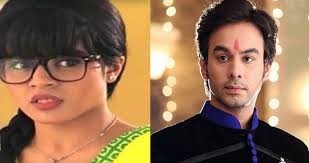 Thapki Pyaar Ki: Bihaan gets shocked post seeing Thapki's(Jigyasa Singh) miscarriage report
In the upcoming episode, the show to witness high voltage drama as Bihaan makes Thapki learn how to wear saree.
Bihaan try to get close with her but Thapki stops him and asks him to stay away.
Later she keeps fast for Bihaan and cries as Bihaan is not with her.
Thapki gets shocked as Bihaan sees the report
Thapki takes the miscarriage report in her hand and talks to her baby who died.
Thapki cries and recalls her baby, she wishes Bihaan was there with her.
The report flies and goes to Bihaan, he gets shocked to see the report.
It will be interesting to see that what will Bihaan do now.
Stay tuned for the upcoming twist.