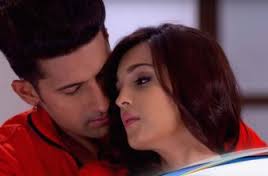 Satya (Ravi Dubey) irked seeing Payal's evilness towards Mahi (Shiny Doshi)
The upcoming episode of Jamai Raja will show high voltage drama where Satya and Mahi are married now.
Mahi is irked with this but somewhere happy as she also lives Satya, Koyal fumes seeing Satya-Mahi together.
Payal has got Mahi married to Satya just to get Mahi's property and has no motherly bond with Mahi.
Satya knows Payal's evil plan, Payal doesn't leave opportunity to hurt Mahi in one or the other way.
Satya saves Mahi from Payal's evil plans
Satya will soon decide to open Mahi's eyes towards Payal and yo expose her mother's truth to Mahi.
Mahi will get angry at Satya's allegations on her mother Payal as she is unaware about Payal's truth.
Let's see how will Satya save Mahi from Payal's dangerous evil plans.
Stay tuned for more exciting updates of the upcoming episodes.