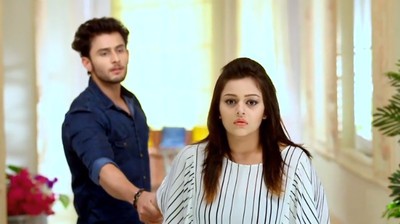 Major confrontation amid Soumya-Reyaan post break up makes Rudra shocked
In the upcoming episode, the show to witness high voltage drama as Anika advice Soumya to confront Reyaan if she wants to move on in her life.
So she goes and meets Reyaan, she asks him the reason behind dumping her.
Reyaan tells her the reason behind doing break and she gets shocked.
Rudra realizes love for Soumya
Rudra gets shocked as well as insecured to see Soumya with Reyaan.
Rudra gets jealous and he is not able to understand that why is he getting jealous seeing Soumya with someone else.
Rudra will realize that he loves Soumya, now it will be interesting to see that when will Rudra confess his feelings.
Stay tuned for the upcoming twist.