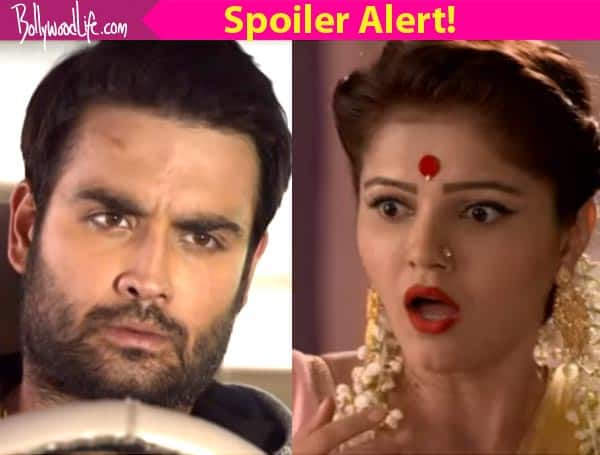 We are still working on believing the whole thing! So according to the sources, Soumya from Shakti – Astitva ke Ehsaas Ki is NOT a kinnar. The show has lots of dramatic twists lined up in the forthcoming episodes and the big twist will be the revelation that Soumya (Rubina Dilaik) is actually not a kinnar but a normal girl. WHY? This is exactly what we feared! The show is digressing from its main plot and will focus on a love triangle. Wonder how? Keep reading to find out. Lots of fans have been demanding that Soumya and Harman's (Vivian DSena) love story should be explored making the creative team develop the story with a big revelation.
It will be revealed that Saumya is actually not Nimmi's (Reena Kapoor) daughter and was exchanged in the hospital soon after she was born to other parents. Nimmi had actually given birth to a kinnar and her husband Maninder and his mother got to know that the child is a transgender. Some confusion in the hospital leads to child swapping. Nimmi's transgender child gets exchanged with a girl and the the family believs that she is a transgender. Though all her life Nimmi raised Saumya as a daughter but Maninder and his mother hated her as they unaware that she is not a transgender but a normal girl. This would lead to entry of another character that's Nimmi's transgender kid. The character would be a parallel lead and will take forward the transgender story. Most probably a male actor will essay this role.
While after this drama Saumya and Harman will get united but by then Harman will already be married to Soumya 's sister Surbhi. So things will be back to square one for Soumya and there will be love triangle between Soumya, Harman and Surbhi. The new story line may seem bizarre but keeping the family drama sensibility in mind, the love story angle of Soumya and Harman surely has enough drama to keep viewers hooked. Shakti started in May this year touched upon a bold and unconventional topic of a transgender as a family drama. Hoping that the upcoming story line and twists keeps the viewers interest hooked.
What do you think about this twist in the show? Tell us in the comments below.