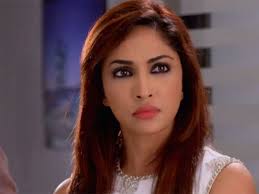 Jamai Raja: Payal (Mouli Ganguly) plans to create rift amid Satya-Mahi (Shiny Doshi)
The upcoming episode of Jamai Raja will show high voltage drama where Satya finds Payal's evilness.
Satya knows that Payal is against Mahi and wants to harm her, Payal is faking her love for Mahi.
Mahi is unaware about it and feels that Payal is just like her mother and treats her the same.
Satya decides to expose Payal's truth before Mahi but all goes in vain as Karan comes as Payal's savior.
Payal now starts to doubt on Satya and plans a evil trap against him using Mahi.
Payal plans to create rift amid Mahi and Satya and to take advantage of their differences.
Stay tuned for more exciting updates of the upcoming episodes.