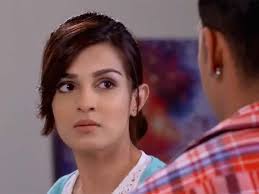 The upcoming episode of Jamai Raja will show high voltage drama where Payal is irked seeing Satya's over acting.
Payal is irked seeing all her plans getting failed before Satya and plans to expose his truth to Mahi.
Satya is smart enough to roll down Payal's all evil plans and get over them like winner.
Satya is pretending to be mentally unstable to get closer to Mahi and to make her realize their strong love bond.
Payal's plan gets successful
Payal warns Satya to expose his truth to Mahi and thus throw him out of Mahi's life.
Payal smartly executes her plan and reveals before Mahi that Satya was playing with her emotions.
Mahi gets into her mother Payal's talk and gets angry over Satya, Mahi asks divorce from Satya.
Stay tuned for more exciting updates of the upcoming episodes.