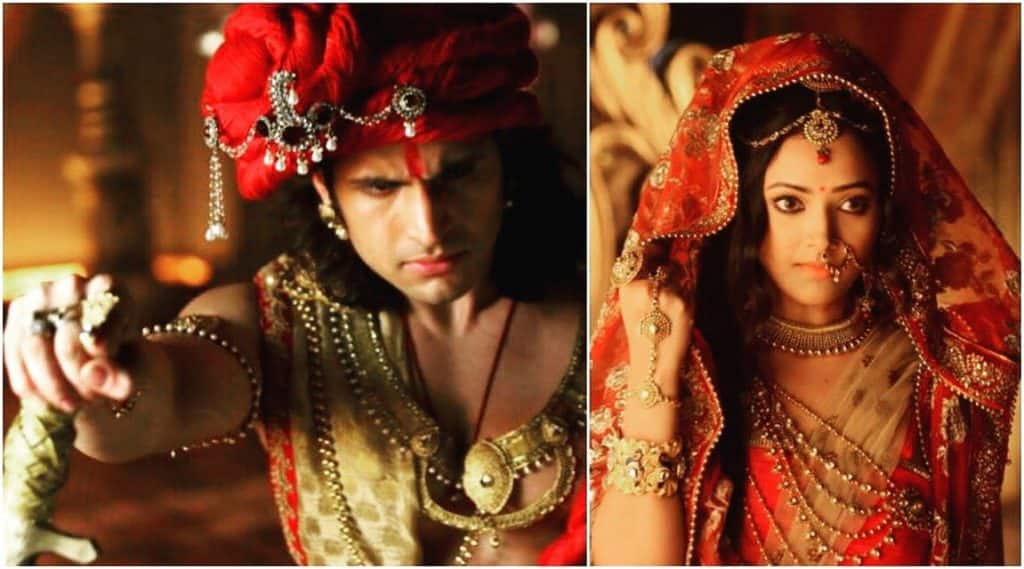 Ekta Kapoor and Star Plus have come together with yet another periodic drama, Chandranandni starring Rajat Tokas and Shweta Basu Prasad. The story revolves around the unique love story of Chandragupta Maurya and his wife, Nandni which started off with hatred. The promo has already aired on television and it has us hooked already. Shweta Basu Prasad looks absolutely stunning in the Chandranandni will be Shweta Basu Prasad's comeback on television after Kahaani Ghar Ghar Kii and yet another historical drama for Rajat Tokas. The show will replace Siya Ke Ram which will wrap up this October 2016 and will take the 8 pm slot.
Ekta Kapoor, in a recent interview to a leading newspaper, spilled beans on what the show is about and what made her chose Chandranandni. The producer said," Today's women look up to strong female role models and relate to their journey . We have had such women in history, but not much has been said about them. Nandni's character is that of a princess who stands up against a colossal power like Chandragupta to seek justice for the wrong done to her. Fate makes them partners for life, when nothing exists between them except hatred. Though Nandni is a historical figure, audiences will relate to her story, emotions and struggles." Ekta Kapoor revealed that she has always loved romantic sagas and has been working on Chandranandni for over a year. The producer wanted to showcase the love story of Chandragupta Maurya since everybody already knows him as a fierce King and warrior.
On being asked why she cast Rajat Tokas and Shweta Basu Prasad in the lead roles, Ekta said," I have worked with both Rajat and Shweta. I have always said that Rajat is TV's blue-eyed boy . He is extremely talented and there's something about him that makes him the ultimate choice when it comes to roles like these. He has an aura like no other. This show marks Shweta's comeback on television after she featured in Kahaani Ghar Ghar Kii. She is a powerhouse of talent and fits the role perfectly. I couldn't have had anyone better than Shweta and Rajat to play the central characters of Chandra and Nandni. They share an electrifying chemistry and viewers will definitely love it."
Ekta Kapoor will be launching Shweta Basu Prasad with Chandranandni. Rajat Tokas was last seen in Jodha Akbar as Emperor Akbar and in Naagin as Nevala. Ekta is positive that the audience will love Chandranandni. Can't wait for the show to air already!