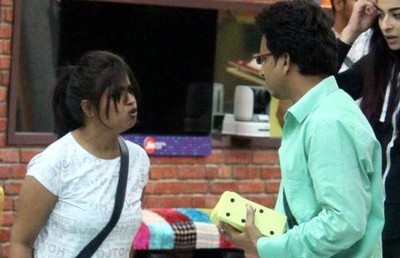 Bigg Boss 10: Bigg Boss punishes Naveen Prakash for cheating in task with Lokesh Kumari Sharma
In the upcoming episode, it will be seen that bigg boss has given task that is being performed amid Naveen and Lokesh.
Naveen wants to win the task anyhow at any cost, first he try to manipulate Lokesh but when he is not able to do so.
Then he starts cheating so that he wins and Lokesh loses competition.
Commoners take out frustration on Naveen
Bigg Boss gets angry and punishes Naveen for cheating in the task.
Bigg Boss punishes not only Naveen but all the commoners.
So all the people gets angry and take out their frustration on Naveen.
It will be interesting to see that what will Naveen do now.
Stay tuned for the upcoming twist.