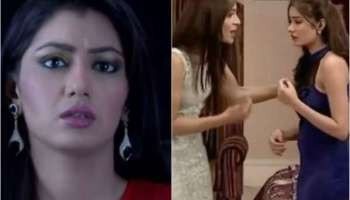 Kumkum Bhagya: Pragya happy and Aliya fumes in anger as Abhi (Sharad Malhotra) refuses to marry Tanu
In the upcoming episode, the show to witness high voltage drama as Tanu and Aliya are doing their emotional drama infront of Abhi.
Tanu and Aliya are trying to convince Abhi to marry Tanu and they are doing emotional drama to convince him for marriage.
Tanu and Aliya gets happy as they think that Abhi will soon propose Tanu for marriage.
Pragya teases Aliya as Abhi refuse to marry Tanu
But Abhi will not do so and will refuse to marry Tanu which will make both Aliya and Tanu shocked.
Pragya gets happy and teases Aliya saying that what she thought that she will convince Abhi for marriage doing emotional drama like always.
Pragya says do whatever you can but this time Tanu will not be able to snatch Abhi from me.
Stay tuned for the upcoming twist.