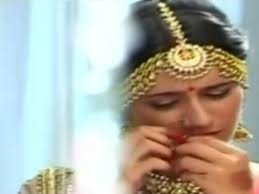 Jaana Na Dil Se Door: Vividha (Shivani Surve) reveals love for Atharv (Vikram Singh Chauhan) before Ravish
In the upcoming episode, the show to witness high voltage drama as Vividha gets worried thinking about Atharv.
Vividha gets worried and shattered thinking that she has no idea where Atharv will be or will he be fine or not.
Vividha continues to behave rudely with Ravish and he is not able to understand that is the reason behind it.
Vividha's rude behaviour makes Ravish confused
Ravish gets fed up seeing Vividha's rude behaviour finally he confronts Vividha.
Ravish questions Vividha the reason behind her rude behaviour.
Vividha reveals that she loves Atharv but her father forced her to marry with him, Ravish gets shocked.
Stay tuned for the upcoming twist.